RAJNATH AUTOMOTIVES has a large variety of products listed under various groups such as - ENGINE COMPONENTS, FILTERS, SUSPENSION PARTS, WHEELS, AIR CONDITIONING PARTS, LAMPS & ACC., CLUTCHES, STEERING COMPONENTS, BRAKES, BODY PARTS AND ACCESSORIES, FUEL INJECTION – PETROL AND DIESEL INJECTION SYSTEM, ELECTRICALS, RADIATORS AND OIL COOLERS.

---
Engine & Engine Components
Engine & Engine Components : Pistons & Rings, Cyl Liners - (Main & Conn Brgs.), Camshaft & Gears, Timing Belts, Gears, Tensioners & Chains. Gaskets, Oil Pumps, Valves & Valve Guides, Cooling Fans & Thermo Clutches, Switches


---


Filters
Oil, Air, Fuel - Petrol & Diesel, AirCon.s

---
Suspension


Bushes, Arms, Ball Joints, Shock Absorbers, Susp. Links & Kits






---


Wheels

Wheel Rims (Alloy Wheels), Wheel Caps, Wheel Brgs & Kits, Wheel Hubs.

---
Air Conditioning Parts


Cooling Coils, Fan Motors & Assy., Condensers, Electric Fans, Receiver Driers, Expansion Valves, Switches.





---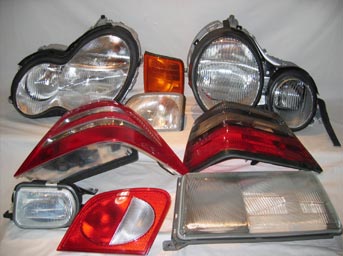 Lamps & Accessories
ad Lamps, Tail Lamps, Indicator Lamps, Fog Lamps, Interior Lamps.

---
Clutches - Manual & Automatic


Manual Clutch Kits : Clutch Cyls. - Master & Slave & Kits. Automatic Trans Kits & components..





---
Lorem ipsum dolor sit amet, consectetuer adipiscing elit. Praesent vestibulum molestie lacus. Aenean nonummy hendrerit mauris. Phasellus porta. Fusce suscipit varius mi. Cum sociis natoque penatibus et magnis dis parturient montes, nascetur ridiculus mus. Nulla dui. Fusce feugiat malesuada odio. Morbi nunc odio, gravida at, cursus nec. , luctus a, lorem. Maecenas tristique orci ac sem. Duis ultricies pharetra magna. Donec accumsan malesuada orci. Donec sit amet eros. Lorem ipsum dolor sit amet, consectetuer adipiscing elit.

FORD : CHRYSLER : MERCEDES : BMW : NISSAN